Laydees and Gentlecats – the whole Dash Kitten Crew are PROUD to preeeesent…..
………. * WAIT FOR DA DRUM ROLL……. (iffen the video works)*
---
The ONE
The ONLY…
SUNNY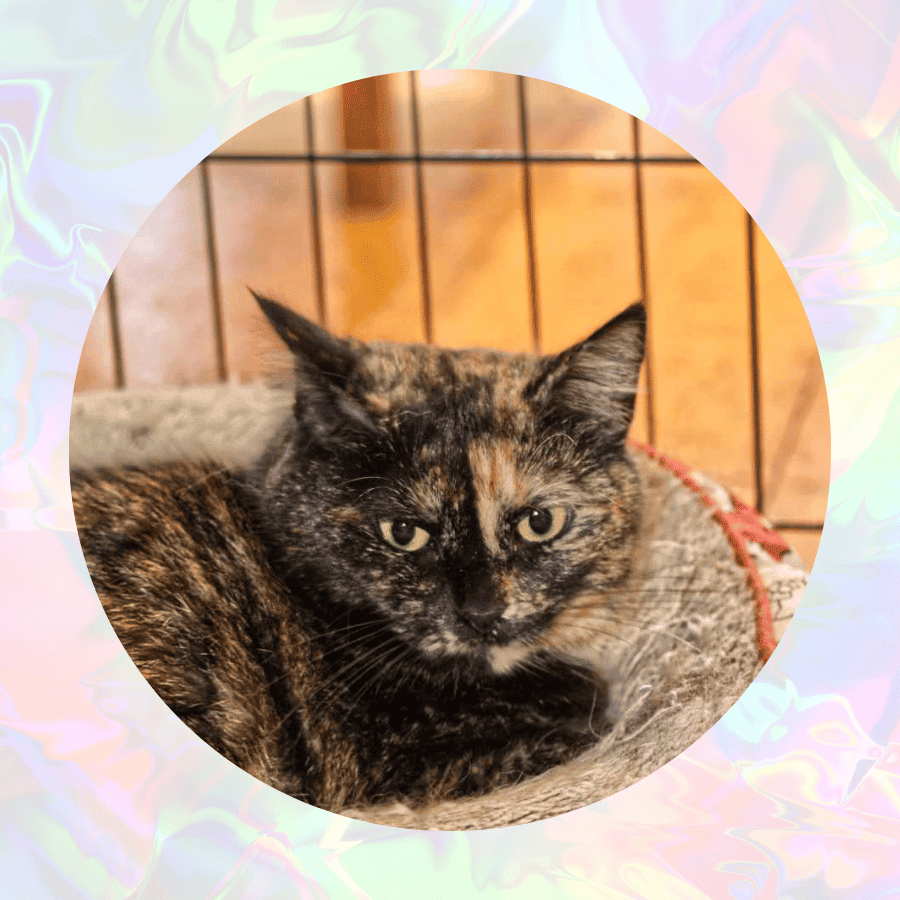 OK, OK….. what is so super special about Sunny I hear you ask? Apart from the fact she is a tortie?
She is a Foster Fail for the Dash Kitten Crew as of 18th of June 2023. She is chipped, up-to-date on her shots and formally adopted.
In true tortie fashion she is proving impossible to photograph well (for now) but I did manage some shots of her lurking in her favourite bed by using my small Vijim light fitted to the top of my DSLR. The environment is just a bit too dim and a high ISO would make it really grainy.
So, we hope you will welcome our special girl to the Crew!