What do you do if you get a new camera lens? Do you panic or throw yourself in and explore like a maniac? I did a bit of both, but it did not take long before I conjured some ginger gold with Peaches the cat.
I was told that a new lens gives you a new perspective on taking pictures and I certainly agree, especially after getting my 50mm 'nifty fifty' lens last Christmas.
But, what do you do when you want to take your next step and invest in a lens to expand your skills?
We are an official Amazon affiliate which costs you nothing but allows us to donate to our US rescue Place for Cats since Amazon Smile has been removed..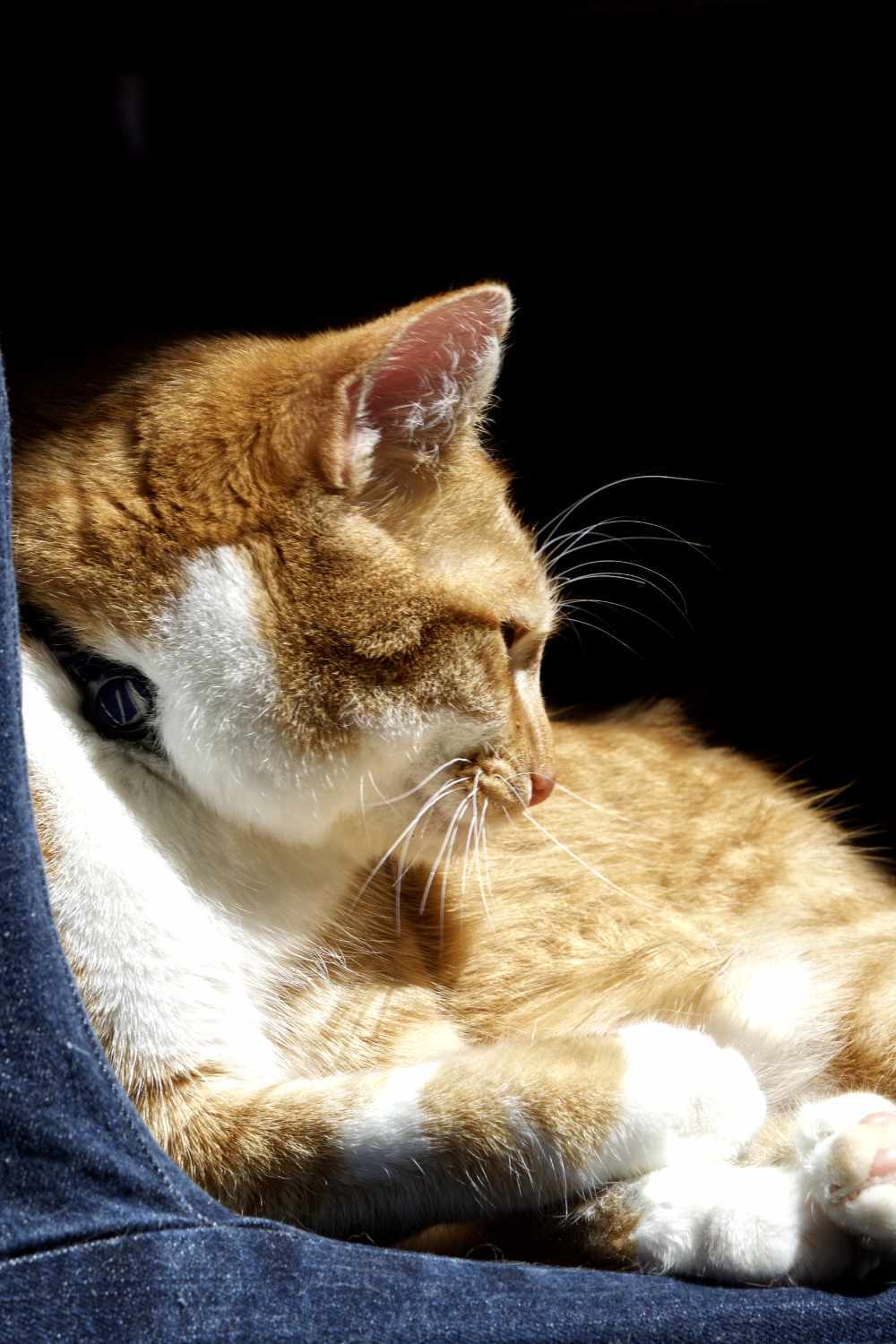 Check my assessment of the 50mm lens here.
Buying a New Camera Lens
I will be honest. I was not sure which lens should be my next step to keep improving so I did what any sensible photography student does and consulted a local camera shop, Wellington Photographic Supplies (WPS) and its resident experts.
I told WPS the lenses currently in my camera bag, the kind of photographs I was taking, and asked what the next step should be to keep improving my photography skills. They suggested a telephoto lens. Not what I expected but I am enjoying it very much.
Canon EFS 55-250mm Telephoto Lens
I did a little bit of reading on how to use my telephoto lens but soon realised I needed to go with the 'explore like a maniac' option I suggested at the start of this post. So off I went and continue to take lots and lots of pictues.
The Peaches The Cat photo was taken at the same session that I captured a wonderful image of Tiger Lily and Connor I posted last week. I hope you enjoy it.