Welcome to the inaugural Dash Kitten Video Challenge #DKVideo. [Revised 2021 and 2022]
We love making movies, we have even been finalists in the 2017 BlogPaws® NosetoNose Awards, and we believe that you can have fun and make movies too! Let's celebrate the human-animal bond. This post consolidates the whole challenge into one post.
We present the video finalists in our pet video Dash Kitten Video Challenge. We launched on 6th September as this is anniversary of Dash's passing and we want to celebrate with more than tears. Dash was a helper, encourager and enabler. The tradition continues…..
The #DKVideo Challenge was to encourage pet owners, and pet bloggers, to jump in and try their hand at creating video. This is one of those challenges to do by yourself, or with a friend or family member. Whether it was shooting a first time pet video, or editing a movie, and using a specific technique to capture a moment. All entries were welcome for our general and relaxed theme 'A Pet in All Seasons'. Each of the pet videos here marks a new experience for the maker, and this is important to remember. For some this was a big step into a new creative area which can take courage.
Pet owners are often stepping into the technological unknown. Each of our cat movies, and dog movies shows a real willingness to jump in, take a chance, and learn! Please take the time to watch all seven of our entries. You will be impressed.
You Can Make A Pet Video
The Tabbies were first off the mark with their video. It is a genuine achievement, making a video on their phone long before we hit the pet video trail.
The Tabbies Mom Taken on August 16 2014
"I used the cell phone, an IPHONE 4s. The video features tuna of moon and is titled; "the most exercise he had in his life??" I have a very good friend who I "met" when we were still at the catster site who makes Calvin Collars; named for her boy Calvin, in his honor.
Proceeds from each collar sold go to Best Friends. She sent this to tuna for his gotcha day in the hopes he would wear it.Having gone nekkid his entire life; he was none to pleased to suddenly be wearing neckwear!
(2) Mary Di Tosto and Sadie from Your Designer Dog
My video is a slow motion compilation of a game of catch with my dog, Sadie the Yorkipoo. During the Dog Days of Summer when it's too hot to play outside, we need to make our own fun indoors where there is air conditioning.
Sadie's favorite game to play inside is catch. She can sit on the nice, cool, leather couch and only has to jump up once in a while to snatch the ball out of the air. Then she can squeak the ball at her leisure, before rolling it off the couch so I can toss it to her again.
This is my very first Edited video! I wanted to do a video for a sponsored blog post, and I needed a way to join two videos that were shot on different days. I also needed a way to transition between them and explain what happens between the two video segments.
The first segment illustrates the issue I'm trying to solve. The second segment shows the positive result, after using their product.I'm so excited that I learned how to edit out sections in the middle of a video. I have learned how to join two videos together, how to add a transition slide, and how to add a text slide.
This was a huge learning experience for me! Thank you so much for all the information in your wonderful e-book. And in your blog posts, but most of all thanks for the encouragement to push myself and tackle video editing! My video isn't fancy, but I'm really proud of my accomplishment.
(4) Brian Frum of Brian's Home
Here's a peek into the not-so-secret lives of some of the 11 ferals we care for at Brian's Home. We love them all.
I can't remember a time when I didn't talk with my pets. Through the expression on their faces, the look in their eyes, the wag of their tails…they listen. Without saying a word, our canine companions speak volumes…and fill a place in our hearts that lasts forever. So when Happy-Go-Doodle Chloe and I played a game of fetch recently, we had our own "happy talk" together that we captured on video and then set to music.
We hope you'll take a break with us and "catch" these feel-good messages we'd like to share. OH, and wait for it…don't miss the silly blooper at the end. Thank you!
Our learning challenge was to create a video using the iMovie application for the first time and on a MacBook Pro. Our media included two different videos and still images taken with an iPhone and then uploaded to the program. Then we put together the final action video using the movie trailer template.It took several attempts to figure out the best clips to use from the two base videos and the order in which to use them for best effect.
It was also a challenge trying to figure out the best starting and stopping points of each action clip or how to create a continuous clip sequence.Valentine the black Persian kitty sees an opportunity. He peers in the the box of Townhouse flatbread crisps that is conveniently sitting out on the table unopened. He peers in the box to spy it's contents. He's thinking it's snack time and finds a tasty treat within his reach.
The salty one is sneaky and keeps trying to slip away! Valentine is up for a challenge and it is not long before snacky cracker is taken down.
(7) The Chirpy Cats
As usual, Sly Pie, the youngest of the Chirpy Cats crew, is up for a game of patty cake but Mr. Jack just wants to sleep. Mr. Jack suggests to him to go somewhere else to find amusement. Sly Pie does just that and goes off to create his own joy!
This is the first episode in our new segment called Caturday Voodles, created in iMovie and includes voice over with subtitles. We hope you enjoy it!
Now you have seen our fantastic pet video entries
We know that you will be inspired to make your own videos. We have plenty of tips and tricks in our blog posts and want you to go and grab your smartphone, or DLSP camera to make movies with.Check out these posts:
Tips and tricks for the absolute beginner movie maker.
Five great smartphone movie editing apps
Remember, slow and steady is the best tip for any movie making novice.Now, what are you going to make as your first amazing movie?
---
The Original Video Challenge Post
This is a review of the launch of the challenge and its aims. It is helpful if you want to try and explore your won vide even if you are not used to making videos or joining in challenges like this one.
The #DKVideo Challenge aims to encourage everyone who blogs, or who loves social media, to try making a video. You have a whole month for the challenge.
Whether it's for yourself and your family, for posting on Twitter and Facebook, or for a sponsored post on a blog. Take those first steps, make a few mistakes, have a lot of fun and enter the challenge to build your skills and confidence.
If you think you can't make a movie that gets attention, think again. Take a look at our duckling video, it was a BlogPaws® 2017 Nose to Nose Finalist.
It's not perfect, but it captures a really special moment and it was made on the move, with an iPhone. The welfare of the duckling, and getting it to the rescue, was the first priority. The video was a bonus that was turned into a blog post that became part learning experience, and part 'feel good' rescue.
Our 2017 Nose to Nose Finalist Movie – The Dash Kitten Movie Crew
I Don't Have a Video Camera for the Challenge…
Most of you will have something to make a video with. For the DK Video Challenge you just need a basic smartphone, a portable movie camera or a DSLR taht shoots video. The DSLR would need a tripod and be much heavier though. Try an Android/iPhone/Windows 'phone, or an iPad, or a GoPro.
Then you can either download your video and edit it on a computer, or edit video 'in the camera'. This isn't Hollywood, the challenge is about getting out there, having fun and learning something new while making a movie.
My 'Make Your Pet an Internet Movie Star' is curretly being revised and will be available soon.
Check our popular 'Quick Tips for Video Success' post.
We also have some smartphone editing app suggestions here.
The entry form for the challenge is here (no longer active Jan. 2018)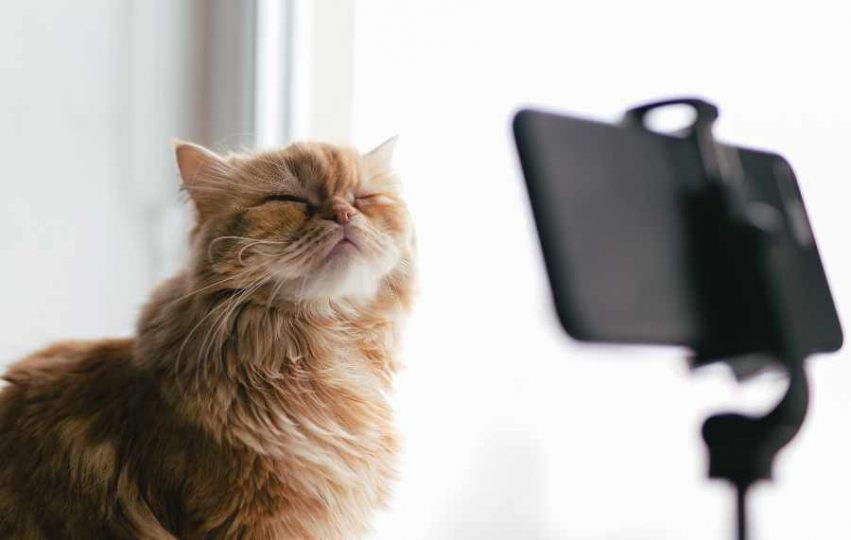 The Rules of the DK Video Challenge Easy as 1, 2, 3…..
The challenge is open to pet bloggers, and pet owners who are active on social media. We do not know how many will participate but our initial cap will be around 30 entries. This will allow us to post the videos in sets of five on the blog as they come in. [If we get more, we will be delighted, and reconsider how many we need to post at a time!]
100 WORDS to introduce your finished video. Your aim, or the skill you want to improve. No apologies for lack of perceived skills are permitted! This is a friendly challenge.
TWO MINUTES maximum length on the theme PET(s) FOR ALL SEASON(s) i.e. Your pet wherever you are in the world – summer or winter, inside or out.
THREE: Fill in the entry form [The entry form goes up tomorrow] and submit your finished video. Submission deadline is 31st August 2017.
You Can Focus on Learning
The aim is to encourage the less confident to try video, and others to improve a skill. Your video should be about your own pets, or a rescue cat, dog or other pet. If you are confident making a video tell us how things went wrong, or how you put something right! Here's some tips:
Use your video challenge to show you are learning a new skill like editing,
if you are are learning to add transitions.
maybe it's your first try at storytelling
or recording a trip, or a hike to a fun place
recording a fun memory like your cat's adventures in a tree!
Here's some useful tips to keep you on track:
We are here if you have any questions or issues – never be afraid to ask. We are on Twitter, Facebook, Instagram and via the comments here.
You have almost a whole month to complete your video!
You do not need to make it 2 minutes long. If you can crush us with a 25 second epic Go for It!
You can use any device you have, and your video does not have to be recent footage.
We have added a fun FREE storyboard printable at the bottom of the post!
When your video is finished, upload it YouTube or Vimeo and fill in the simple entry form for your entry.