This Sunday we were off at the 'crack of dawn' up the Kapiti Coast for the annual Kapiti Coast Art trail. It is a day to catch up with old friends and make new ones with the artists and crafts people who are part of the event.
The weather was glorious, and the drive up the coast was quiet (the real benefit of getting out early).
A welcome break for lunch took us to a cafe that had changed hands. It used to be called 'The Front Room' and did a good range of tasty food. It had become 'Hey Coastie!' which took us aback a bit but we gave it a go.
On the way into the cafe an uncleared table had some 'customers' who made us laugh. A Sparrow family was enjoying a coffee out in the sunshine and I knew they would make a characterful selfie!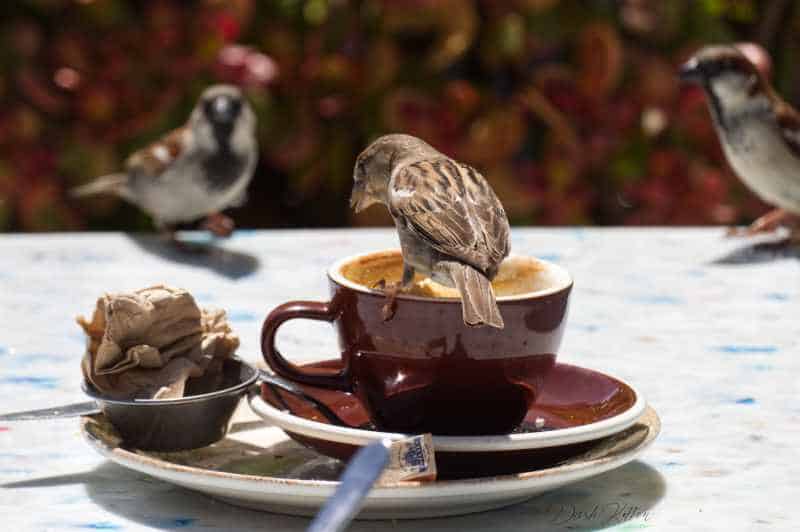 The food served under the new owners turned out be lovely and the staff friendly so we enjoyed nice lunch before continuing our trip, although the sparrows had vanished.
We even managed a walk on the beach at Waikenae and I captured a dramatic cloudy sky as it passed overhead and out to sea.