This weekend I wanted to relax with some low-stress photography fun to celebrate Cinco de Mayo.
Filter App Photo Lab
I dipped into a recent discovery, the app Photo Lab. I renewed my subscription because I am pleased with the results and the range of interesting updates they roll out on a regular basis.
The way the filters transform a photograph means you can tailor your images to your aims.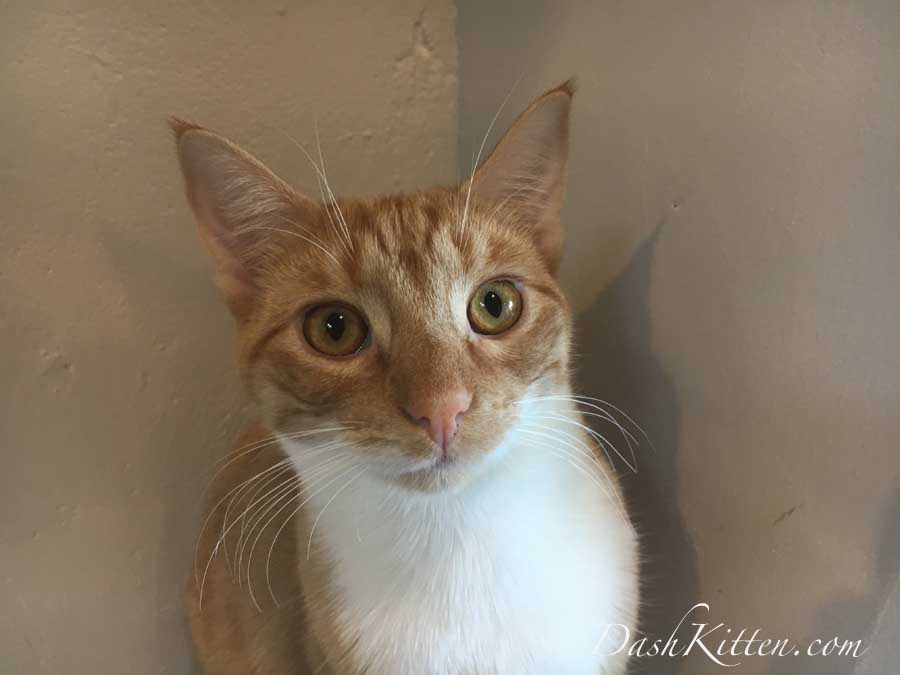 Meet Oscar, he is a cafe cat who recently began a trial to see if he would fit in with a family. Sadly it didn't work out but his time will come!
Although the picture is not perfect I resisted the temptation to adjust it and instead I tried a few Photo Lab filters. The results are pretty amazing.
A filter can make a subtle change or a dramatic shift to how a photograph looks. Check out the three samples of Oscar's portrait.
Salmonberry Filter Drama
The shadows behind Oscar in the original photograph might look gloomy and frustrate a photographer unless they used a soft flash or reflector to remove it but in the Salmonberry filter it sets off the richly coloured ginger fur with a touch of dark drama.
This is a picture that will really catch the eye from a distance.
Starry Night Filter Transofrmation
In this dramatic nighttime filter, inspired by Vincent Van Gogh's painting 'The Starry Night' painted in 1889, and currently in the Museum of Modern Art, New York, USA. The background is given a lot of texture very much like an artist's brush strokes and the highlights seem touched by moonlight.
A filter like this would make a dramatic statement. It transforms a simple portrait into something really dramatic.
Oscar here his been given a simple shimmering effect with the 'bokeh' filter. A picture like this could have a text overlay added, or a cute sticker placed on it for extra fun.
I made some adjustments to the digital image for this last picture. I lightened Oscar's body, and then moved in and brightened his eye. These slight adjustments mean the softly sparkling bokeh effect doesn't overwhelm him.
In photography, bokeh (/?bo?ke?/ BOH-kay; Japanese: [boke]) is the aesthetic quality of the blur produced in the out-of-focus parts of an image produced by a lens. Bokeh has been defined as "the way the lens renders out-of-focus points of light".

wikipedia
If you think these are fun, they are the tip of a creative iceberg, you might want to push the envelop a little further and add multiple photographs to a single filter. Don't just stick to our Photo Lab app, see what your own favourite has to offer.
Multiple Collage Filter 3D Film Strip
You may recognise some of the images used in the film strip. There are several of Harvey Button and Spot from the cat cafe. if you look carefully, you can see the images repeat although they are so spread out there is a really effective rhythm to the display.
This works for any pet too OK? I just happen to be a huge cat fan but I can see this working for dogs, rats and rabbits too.900
This layout is a touch more 'vintage-y'.
There is a golden tinge to the background that sets off the film strip look. As there are only ten image options there is a repeat of two pictures but the overall effect is fun.
Terracotta Warriors Filter
This filter is quite radical, it has a 3D effect and shows the Terracotta Warriors exhibition I visited recently. I aim to report on them as I took photographs with an iPhone and they came out surprisingly well. You can see individual figures and close-ups within the blue blocks here.
My one thought about this filter is that it will probably work better with brighter images than the ones I chose here.
This is an experiment and I think it came out pretty well. It is sometimes not easy to see how a filter will turn out especially on your smartphone screen. You need to experiment to see what filters can do. You do no damage so go crazy and see what happens!
Snowflake Collage Filter
This snowflake montage of cat images is really lovely and the frame is really bright. Something like this needs a blog post or a larger smartphone screen to be effective. The images are quite small and there is a lot of detail that risks getting in the way if your pictures aren't dark enough.
Do you have a favourite filter app to recommend? Let me know in the comments.