I am creating a movie tutorial on how to make 'colour pops' of your photos. It's a bit of fun and can help you create a distinctive avatar, logo or greetings card. I was going to focus on cat photography, then I remembered I had a gorgeous Hyacinth I could experiment with and, as you can see, it really makes for a fun colour pop image. Here's a quick preview of the kind of fun you can have.
Toulouse in Dramatic Colour
I am not including the camera specifications as you edit the photo quite a bit. I will cover all the details in my fun 'how-to' in my blog post but, to to give you a way into colour popping, a good starting point is a sharp colour photo. Always use a digital copy of your photo – NOT the original. I admit tht Toulouse's photo isn't pin sharp but is it clear and colourful which is what you need to look for.
Boosting the intensity of the colours to a slightly 'unreal' level will make your colour patches really effective too.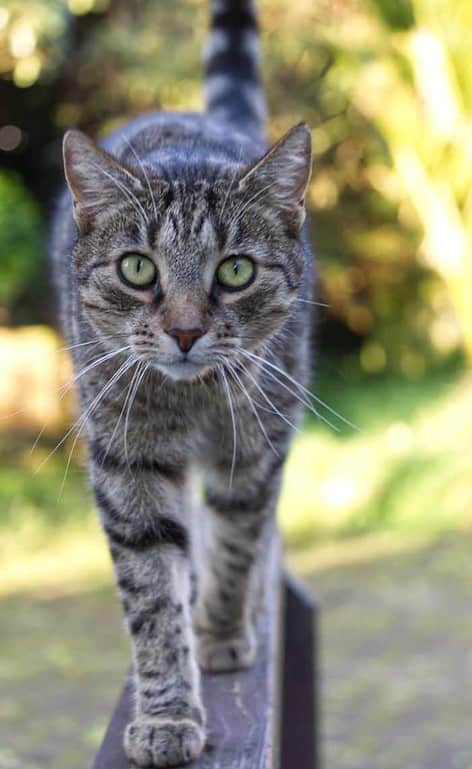 Hyacinth Drama
If you want to use your cat as a model, try the eyes and nose, like Toulouse here, or a highlighting a bright collar or a harness. If you don't have a great cat photo you want to use, you might want to use the techniqueon some flowers, or a gift box that has bright splashes of colour in it. Using the technique you can be selective about where you use the eraser to rub away the layer and which colours you leave behind.
These samples show you how much fun you can have with this simple idea using layers. I hope you like them. Look out for the post on colour popping later this month!