New Readers Start Here!
Hello! My name is Marjorie and I am the owner of Dash Kitten cat photography blog. November 2022 sees the launch of my special new reader's page, so welcome!
Do you want to take better photos? When you're a beginner there's always something new to learn. On my website, you'll find tutorials, tips, and tricks on everything from composition to lighting to editing. I believe that everyone has the potential to take great photos. All it takes is a little practice and some friendly help.
If you need more assistance then EMAIL ME and I will do my best to help.
Marjorie and Silver the Tabby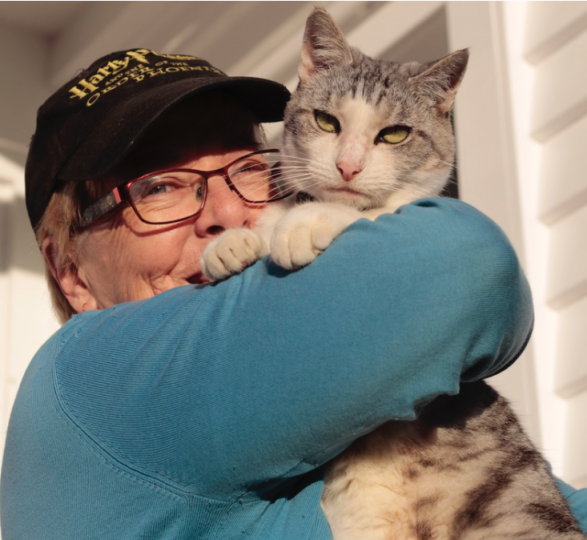 Cat Photo Inspiration
These are some of my most popular posts. They get you started with confidence, so you get good results faster.
---
Cat Posing for Great Photos
Yes, you can get your cat to pose! Take a look at these fun tips from a cat lover and long time cat herder who makes it work – me!
Smartphone Cat Photo Confidence
Top tips that prove your smartphone makes the cut as a creative tool. Impress with your images on social media, and to show off your top cats to your friends.
Succeed With Cat Close-Up Photography
Close up photos are intimate and loving. How do you get close and keep your photos sharp? I can help.
Organize Your Cat Photos
This is 'must read' guide. Overwhelmed with a smartphone full of cat photos? Be organised with this post from Nikki Hess, top Instagrammer and mom to Manny the Halloween Cat.
After only three years of focused photography study with my entry level DSLR and my smartphone, I was awarded the Kuykendall Image Award by the Cat Writers' Association. If I can create an image of real impact, I know you can as well.
Composing good photos? Happy you are making progress with your aperture and shutter speed? Try exploring black and white photography with your cat. The results will surprise and inspire you.