Sadly we lost Hugo's cat dad two years after this post was published. It remains here as a tribute to a good man who was loved on Twitter.
We celebrate Thankful Thursday with Hugo's Award, which is such a lovely surprise.
We want to thank Hugo for his encouragement, and Blogpaws® themselves for the honour of being chosen for their Awards.
Buddy Hugo from Twitter was cheering on his friends who are Nose to Nose Finalists, and is a loyal, awesome and very handsome cat. We love the pictures he posts online, and his cute avatar on Twitter!
Hugo's Award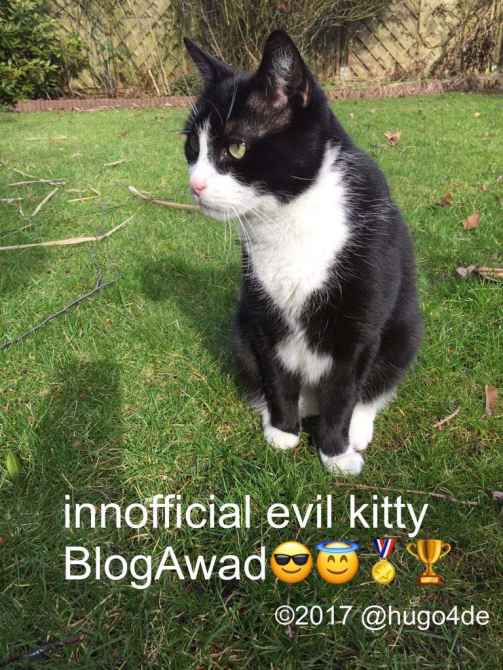 Very few of these badges have been awarded so the honour is a fine one for us!
Thank you for the amazing Hugo's Award from our friend in Germany