I have written before about the thrill of taking a good black cat photo and how to achieve it. But, I am sure some readers are not convinced they can take a good black cat snapshot; especially with their smartphones.
Let me show you this lovely black cat portrait of our neighbour cat Taz taken with just a 'phone and natural light and tell you that, yes you can take a fantastic black cat shot like this.
The photograph was a completely spontaneous lift of the smartphone. It took a hand full of attempts to get Taz to turn towards the camera but, as you can see, he takes a great snapshot. The key moment was when I got him to look across at me.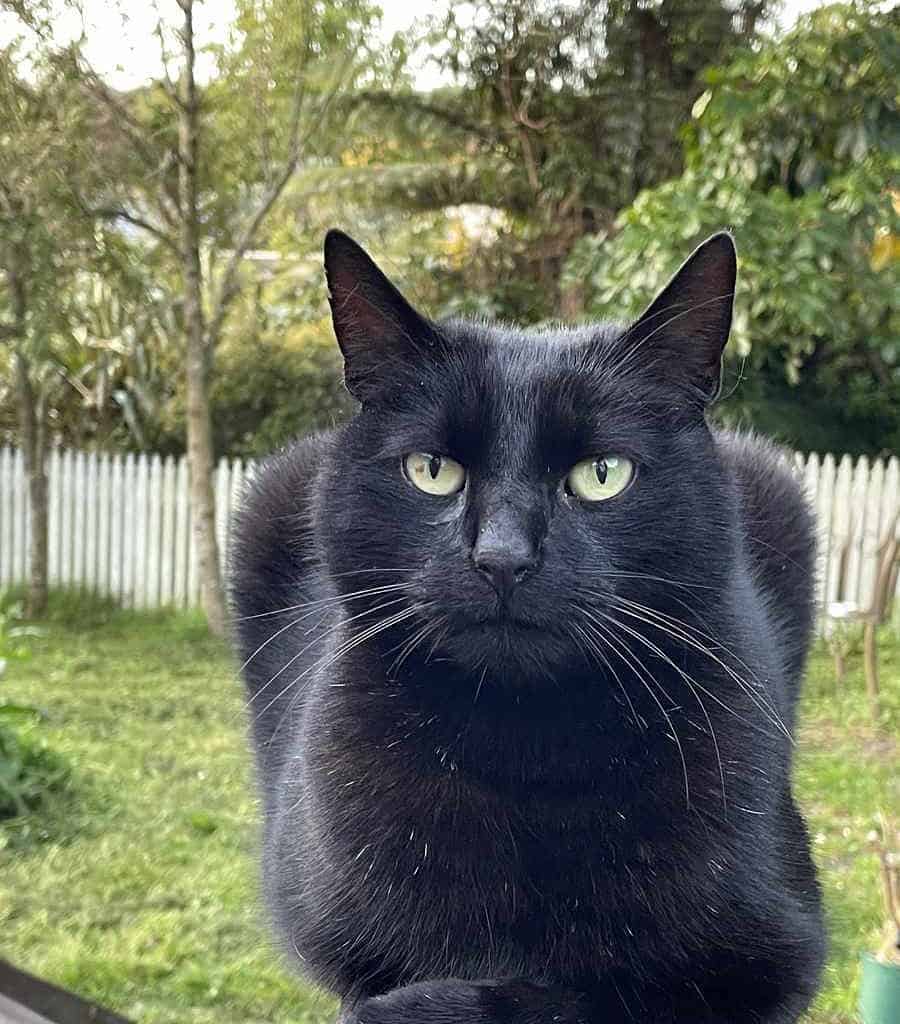 If you look at Taz's photo, the black fur is well lit with enough shadows to give him shape and depth. I did not touch up the photograph as he is handsome as he is. The light on his fur shows how important ambient light and a few clouds can be. Strong sunshine would have made him look very flat and shown brown lowlights in his fur.
To show that not every photograph comes out nicely, here are two of my Taz photos that didn't work. He is not looking at the camera and there isn't enough light. I needed to change my position and get Taz to look up.